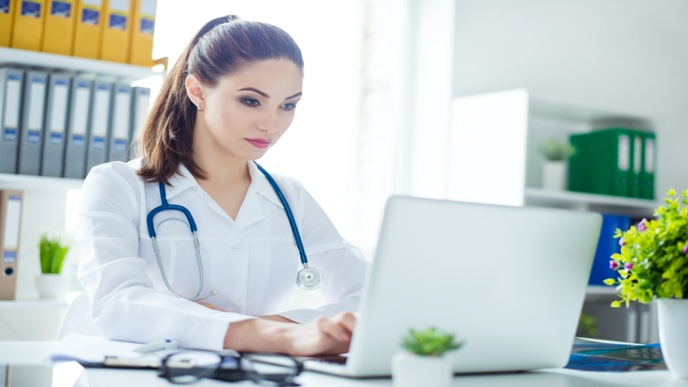 Analytics and Actionable Insights
Now more than ever, healthcare organizations are relying on healthcare analytics to help solve their toughest challenges. You can't make the right decisions without the right tools. But do you really know the difference between visualization tools and an analytics and actionable insights tool?
Reporting Content (sample reports)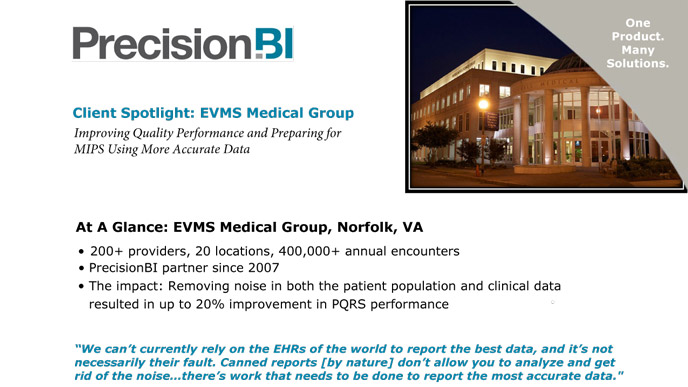 Client Spotlight: EVMS Medical Group
Many clients use PrecisionBI (PBI) for revenue cycle analysis. However, EVMS Medical Group's focus for PBI centers around managing and improving patient health with clinical data. This includes pre-visit preparation, coding/ documentation consulting, clinical task management, and patient education.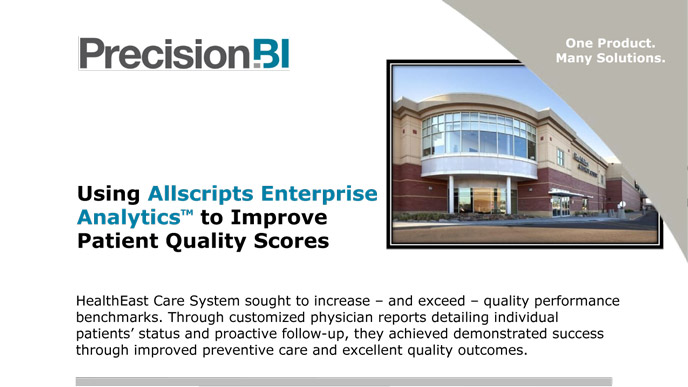 Using Allscripts Enterprise Analytics to Improve Patient Quality Scores
HealthEast Care System sought to increase – and exceed – quality performance benchmarks. Through customized physician reports detailing individual patients' status and proactive follow-up, they achieved demonstrated success through improved preventive care and excellent quality outcomes.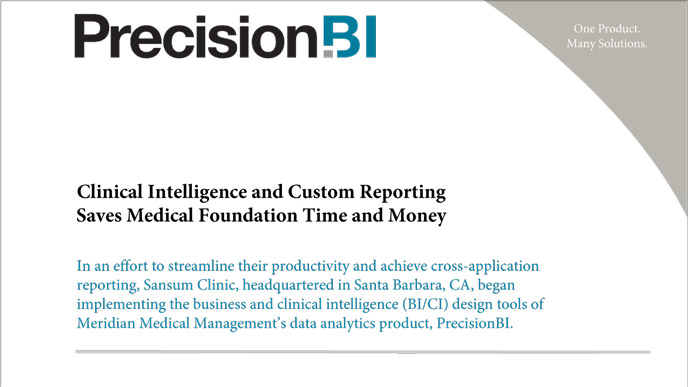 Clinical Intelligence and Custom Reporting Saves Medical Foundation Time and Money
In an effort to streamline their productivity and achieve cross-application reporting, Sansum Clinic, headquartered in Santa Barbara, CA, began implementing the business and clinical intelligence (BI/CI) design tools of Meridian Medical Management's data analytics product, PrecisionBI.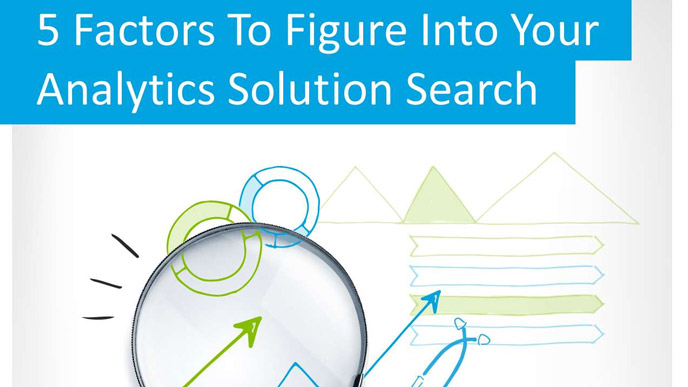 Five Factors to Figure Into Your Analytics Solution Search
Healthcare organizations are being flooded with staggering amounts of data. Combine that with shifting regulations, escalating payment hurdles and limited operational resources and it's become nearly impossible to function without the benefit of a proven analytics solution.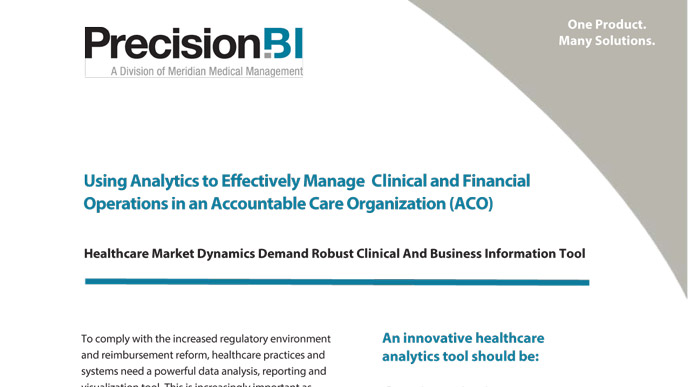 Using Analytics to Effectively Manage Clinical and Financial Operations
A data analysis and reporting tool should work easily with any healthcare data source, especially Electronic Health Record and practice management systems. It should also offer healthcare providers flexibility to run ad hoc and tailored reports based on clinical and financial metrics to meet reporting and reimbursement needs.
We are dedicated to providing the support, training and compliance assurances that your team needs.
We offer web-based education to get your users up to speed without leaving the office. We also provide custom, on-site training on a multitude of topics that can help you advance your healthcare organization.
If you are experiencing a technical issue that cannot be solved by general troubleshooting, please open a Client Support Case by
contacting our support team
. You will immediately receive an automated email response with your case number. Please reference this case number in all further PrecisionBI communications regarding your issue.
You may also call 877-703-7020 or contact your PrecisionBI Account Manager.
Training: Business Intelligence and Analytics
The PrecisionBI training department offers group Web training sessions to support users with various aspects of the PrecisionBI software. Some introductory sessions are dedicated to assisting entry-level users, while the advanced topics may be of interest to the more experienced user or administrator. In addition, we offer a variety of complimentary training sessions to help all users take advantage of new product features.
Please keep in mind that custom, on-site training is also available and may be more beneficial in certain circumstances. For more information on training opportunities please contact training administrator Jamie Pearson at
jamie.pearson@precisionbi.com
.